dkbench wrote:On a large press with upper CI drum decks accessible only by ladders, does anyone have a good device or process for the movement of ink pans, doctor blade assemblies, or other items between floor level and the upper levels? Any fixed installation considered so far would interfere with movements of the cylinder-handling automation, so I think a mobile handling device might be the best bet. If anyone has something that is working for you in a similar application, your response would be most welcome.
Damn,I thought I answered this post ages ago.Must of got distracted, mmmmm.
I think it would help if you gave a a couple of photos showing the print stations area .A height we are looking at would be good.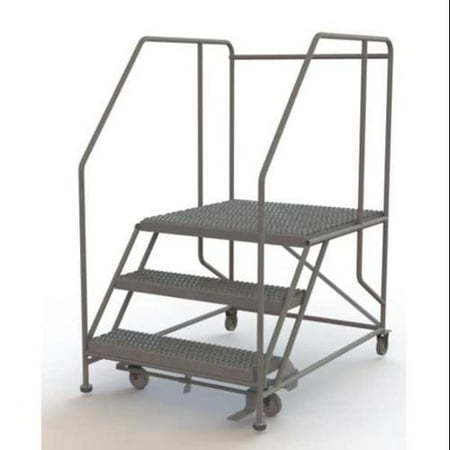 You can make a modified version of this to suit your press.Two actually - for the front and back stations.
On an eight coulour press the top platform lines up with our step on #6 station.At that height we can do everything.
No handrails whatsoever ,they get in the road.
All tread replaced with chequered plate as sometimes you can be kneeling for long periods.
Have two wheels that lock/unlock when their levers ket kicked.Convenient and effective.Well thats about what ours look like modified.Hope this helps .Feel free to ask questions
Cheers